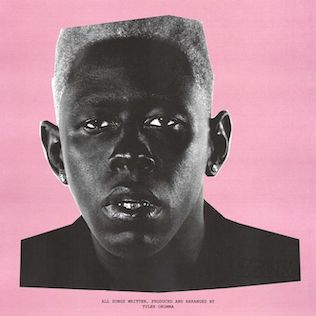 Dennis Amborski
LifeAtStart.com reporter
Back in the spring of 2019 I had a spectacular birthday, many things came out on that day, one of my favorite action movies, and my favorite album. Igor by Tyler, the Creator is one of the best produced albums that I've ever heard. The way he combined synths and drums that wouldn't seem to mash together well, but creates a beautiful harmony. Another reason I appreciate this album because it's very story driven, and it is a movie for your ears, it even has a three act structure.
The first act is about falling in love; the songs in this act is "EARFQUAKE," "I THINK," and "RUNNING OUT OF TIME". "EARFQUAKE" is about discovering the feeling of love and how badly Tyler wants to be with the person he loves. "I THINK" is how Tyler and the other person are in love and how his feelings are strong for the other person. Finally "RUNNING OUT OF TIME" is the first example of conflict in this album. Tyler finds out that his lover isn't showing his true feelings by him saying "Stop lyin' to yourself I know the real you Halloween ain't for a minute, lose the costume," this is a good segue to act II.
Act II is all about conflict starting with "NEW MAGIC WAND" with Tyler discovering that is lover has feelings for a woman, how he wants her to be gone, and how he would get rid of her. The next song "A BOY IS A GUN," is about even though his lover is not good for him, but he makes Tyler feel safe, making a comparison him to a gun. The third song "PUPPET" is how Tyler feels he has no control and that his lover is manipulating him. The final song of act II is "WHAT"S GOOD" is Tyler expressing all the anger that he's been bottling inside, but at the end he finds peace.
The final act is about resolution beginning with "GONE,GONE/THANK YOU" with Tyler telling that his love is gone, and how he is afraid to love again, however he does appreciate the experience his lover gave him and thanks him for it. The second song "I DON'T LOVE YOU ANYMORE," is a reinforcement of his feelings and how he doesn't love this person anymore. The final song of the album "ARE WE STILL FRIENDS?" is Tyler asking his ex lover can they be friends and how he doesn't want things to end on a bad note.
The way this album expresses the ups and downs of a relationship is magnificent. I wish I could say more, but I should let you make up your mind about this album. I would recommend "Igor" to anyone who likes to peel the surface of any type of media and likes to see more than face value.