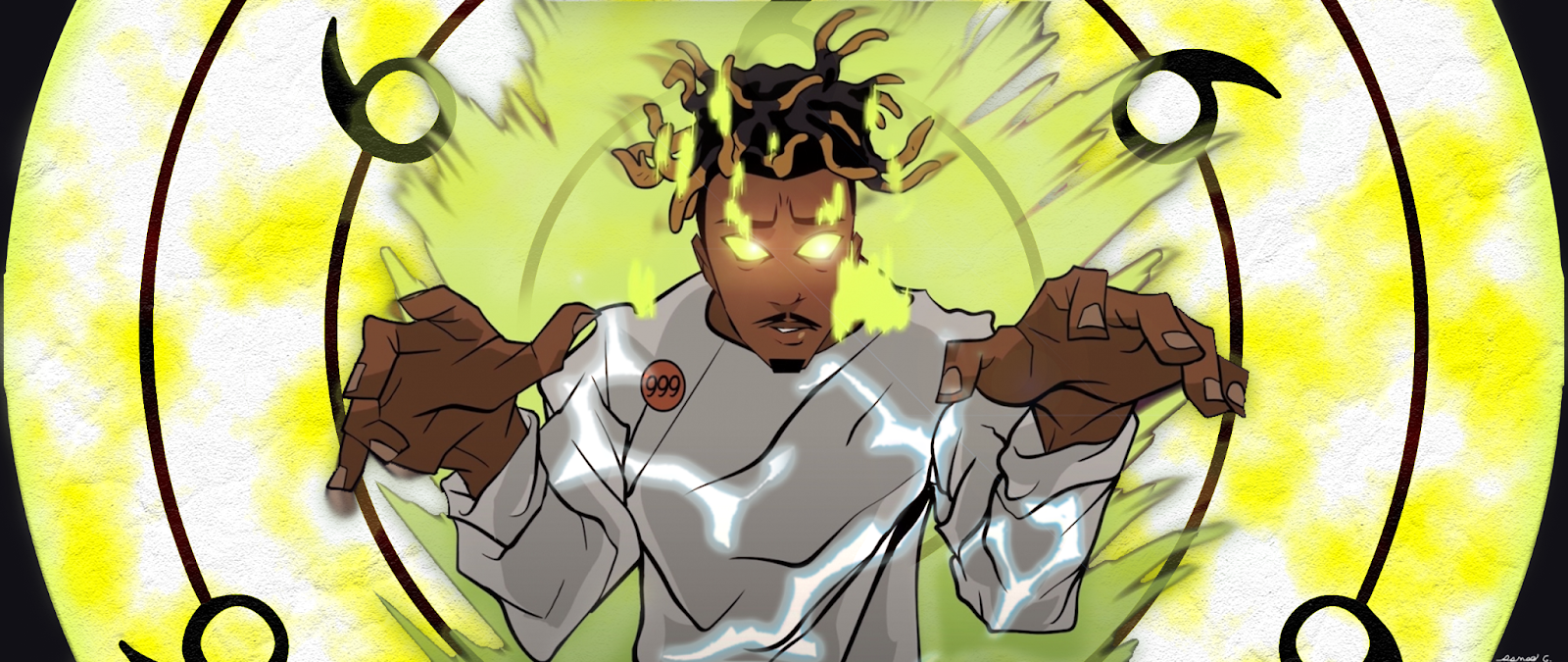 By: Ethan Crowder
Jared Anthony Higgins, professionally known as Juice WRLD was an American singer, rapper and songwriter. He started his career in his hometown, Chicago, Illinois under the name JuicetheKidd during his sophomore year of high school. Then he began making music and uploading it on SoundCloud with the hottest videographer in the SoundCloud and Underground scene.
He had a great musical flow, vast vocabulary and creativity and incorporated it into his music. This ability of his made a new musical type with it being a more melodic and emotional form of rap that was new for the time, stressing his struggles with drug abuse, anxiety and depression this made him able to be different than his peers and tap into a new audience. It was apparent with his talent and ability that he was gonna be a superstar even though Chicago was big on it's drill scene at the time.
He did become a superstar, dropping Lucid Dreams in 2018 and it became a massive hit and not just nationally but internationally massive. This had him become one of not just rappers but musical artists in the world. He was dropping projects like Goodbye Good Riddance and Death Race for Love that expressed his rap, vocal, musical and freestyling ability. These were massive projects with songs like Robbery, All Girls are the Same, Fast and other hits. These songs and projects caused him to battle with artists such as Taylor Swift, Drake and Adele for top charts, with him having 4 out of the top 10 songs in the billboard top 100 at the same time.
But even with all this success he had anxiety and depression issues which in turn caused him to have a drug problem when he started to develop friends with rappers that put him onto sipping lean and popping pills. With him performing in front of as many as 17,000 people and then going to his hotel room to pop pills and sip syrup. This would be his downfall when he goes on an airplane on December 8, 2019 on his way to a party with assorted narcotics on the plane. He would find out that police were at the airport and they stop the plane from flying. He would panic and take as many as he possibly could and then he would fall asleep and he wouldn't wake up having a seizure and dying on that day at the age of 21.
His legacy lives on with his album, Legends Never Die, which released July 10,2020 during the pandemic which was one of the biggest posthumous albums of all time. His next album which is supposed to be, The Party Never Ends, but the release date is unknown. "I Love Y'all More Than Love Itself" hope you enjoyed it.