Hayden Carter
Hey! I am Hayden. I'm sixteen and have a twin brother named Logan, he plays for the Start football team. I cheered for three years, that was pretty fun. Well, I currently live in a zoo with my mother and brother (we have a LOT of animals), they are all rescues. I love to draw and read, it doesn't matter what type of book. In my free time I will listen to all types of music from the 80's to what plays on the radio. I will also draw, take the dogs out and about and watch things on Netflix like action, science fiction, comedy, and suspense thrillers.
I currently work at Menards, but I have to find a new job. I used to work for YAAW which stands for Young Artists At Work; it was a summer program/job, we would create murals for people and places around Toledo. My favorite season is fall, even though everything is dying there's something beautiful and peaceful about it. My nickname is Red, very unique I know. That's really all there is as you can tell my life is jammed packed and full of action.
Ethan Crowder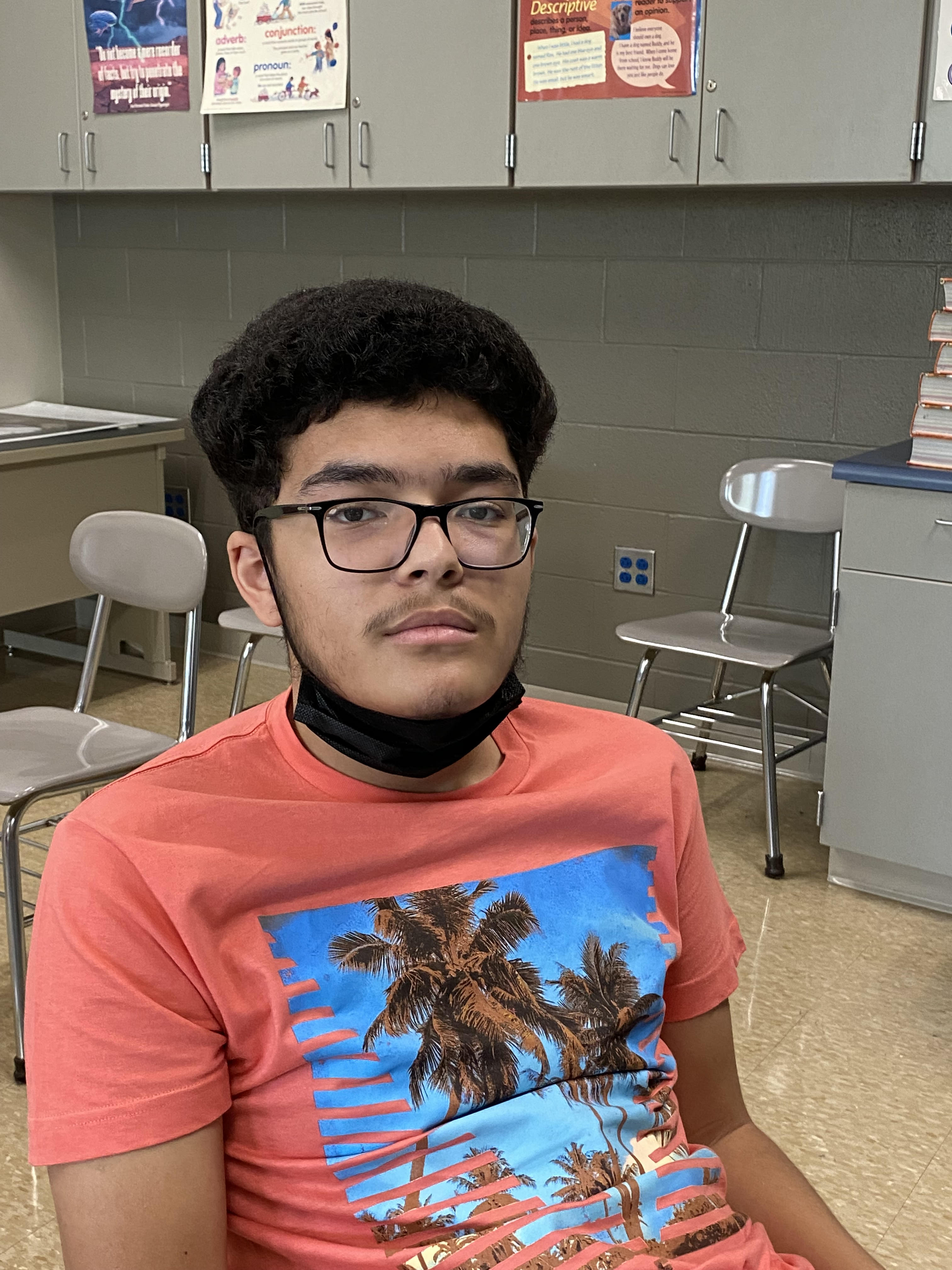 Yo, my name is Ethan Crowder and this is my biography. I'm a 6'1 to 6'2 light-skin kid with curly hair and glasses. I'm a Toledo native born and raised. I am a Junior at Start High School. I live with my mom and dad, my two brothers, my sister and my two dogs, Parker and Bootz.
My favorite thing to do is chill at home. I like to listen to Rap, Hip Hop and some R&B music, with my favorite artists being Juice Wrld, Kanye, Eminem, and Drake to name a few. I watch mostly anime during my free time, shows like Naruto, Bleach, Attack on Titan and Tokyo Ghoul just to name a few of the many.(If you plan on watching Tokyo Ghoul don't watch seasons 3 or 4 they're garbage).
2020 has been the most eventful year of my life. It all started on President's Day weekend in February when my bedroom got barbecued by a fire. We had to move to my aunt's house for the weekend. The house was deemed unrepairable due to the mass water damage that was caused when putting out the fire. Then we moved to a hotel the following Monday and stayed there for about a month and a half. The day that quarantine started was when we moved to the Larchmont Apartments and stayed there until August 1st. Then we moved to my current home and we've been there ever since.
I work at JCP during the weekend to get a little pocket change and save up a lil money for college.
After I graduate I plan to go get an undergraduate degree in Chemistry or Biology. I'm unsure where I wanna go but I plan to attend The University of Michigan for a medical degree and take my residency to become an Anesthesiologist. This was my bio. Hope you enjoyed.
Carmen Hamilton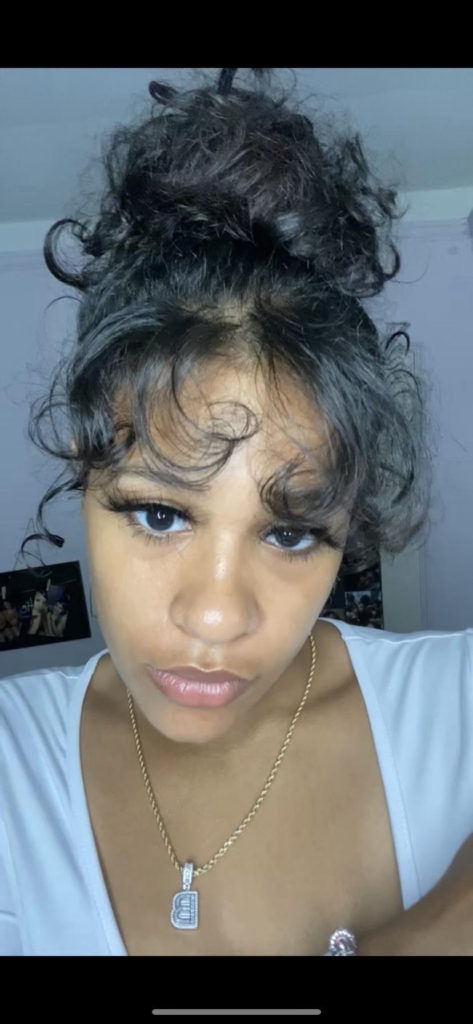 My name is Carmen Hamilton and I am a senior at Start High School. I have one sister(11) and one brother (19). I've only had one job and it was at Baskin Robbins. My mom made me quit because I was being overworked and had to open/close the store almost every night at 16 since only four people worked there. It taught me many new things including how to get out of my shell and become more outgoing. I love to paint and draw even though I'm not very good at it. I have many different arts and crafts in my room. I'm always doing something crafty. I run track and plan on getting a job soon. I also plan on trying out for Rage volleyball. This month I'll be able to drive hopefully if I pass my driving exam and will then go looking for a car.
I have only been in three real relationships and have only experienced heartbreak in all of them. The third one I'm on now is going well so far. He treats me right and listens to what I have to say. Any issues I have with him he always figures out a way to apply it to himself and change for the better. I definitely have a lot of trust issues now in many categories, but my boyfriend helps me through it and is very patient and understanding with me.
My mom and dad have been divorced for five years now. My dad is getting evicted and most likely will move to Florida where I hopefully won't see him again. My mom just had us move for the fourth time this year out of a big beautiful house because things didn't go so well with her boyfriend at the time. I'm glad my mom left her boyfriend though he was a punk. The only good thing about him was that he made lots of money. Sadly my puppy Apollo was taken from me during this break up. I hope I get to see him again before he's out of his puppy stage. My two guinea pigs and turtle died, but I'm not complaining. Yes I'm sad my pets died, but they're better off in pet land.
We now live in these nice apartments right behind Springfield High School. You'd think I'd be a negative person with everything going on, I'm surprised I'm not. I don't really mind all the changes. My mom has been there for me through everything so as long as she's happy I'm happy.
Aryanni Harris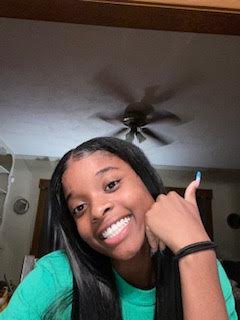 Hey, it's Aryanni, a lot of people call me Anni for short. I'm a senior at Start High School; this is only my second year at Start. After I graduate high school I'm taking a year off before I go to college. I'm going to school to be a pediatric nurse. I have a twin sister who plays basketball and I cheerlead; that's how a lot of people tell us apart. I live with my mom and four other siblings, but I also have five other siblings. I have a job at Marco's, it's ight, I'll be working there for a year.
The hobbies I enjoy are cheering, running track, cooking and watching Netflix (when I have the time). I have been cheering since 3rd grade, running track since 7th grade, and learned how to cook when I was 11. My favorite thing to cook is chicken alfredo. My favorite shows to watch on Netflix are Criminal Minds and Grey's Anatomy. I have one dog named Rocco. He's a bully mix, but I'm not sure what the mix is. This was probably boring reading, but this is how my life is; I literally go to work and practice everyday.
Lillian Holmes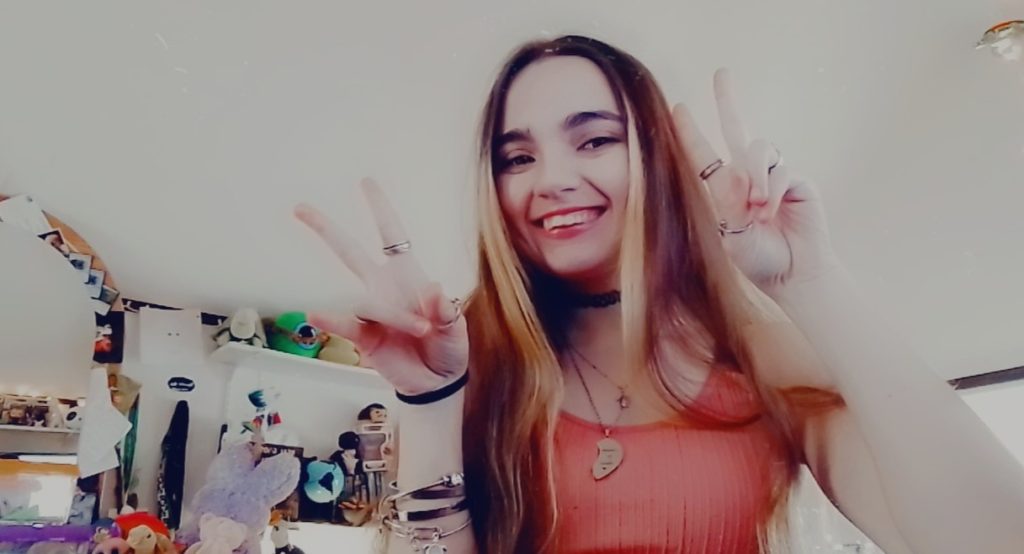 Hello, my name is Lillian Holmes, but, I prefer to be called Lilly. I am a Senior at Roy. C. Start High School and I am 18 years old and I have been going to Start High School for all four years. I have kept a 3.8 or higher GPA throughout this time with hard work. I am not in the Start High Schools district but, because I went to Longfellow Elementary an I decided to ask for an out-of-district form (since we moved when I was in 8th grade) to go to Start so that I could be with my friends. I am currently unemployed but, I am lucky that my parents are allowing me to get a job after I graduate because I am going for my honors diploma this year, and I would like to focus on my grades. But, because of this I also do not have a car, though I am hoping to get my license this year.
I am the oldest out of the siblings in the house, I live with my mom (Allison, 41), dad (Daniel 41), brother (Eli, 12), and my sister (Sophia, 10). A small fun fact about myself: I am the second tallest in my family as my father is 6'5ft and I am 5'1ft my mom is 5'0ft. I also have three dogs and a gecko, Willa (14) a Jack Russell Terrier, Eva (8) a Boxer, and Majora (3) also is a Boxer. My gecko's name is Zelda (1) named after the Zelda franchise of video games just like our dog Majora who is named after Majora's Mask which is the 6th game in the franchise.
When I grow up I would like to be a traveling journalist, that is why I have joined Journalism. I wish to travel all over the world learning and writing papers and books all about the world. I want to study cultures, people, natural disasters, and more. I also wish to learn a small amount of each language of the country, island, or place that I travel to. But, along with this, I have always wanted to be an author of nonfiction and fiction books. Because of this, I would like to travel, learn and work all at the same time, but, I also wish to write my own books on my own time, and incorporate culture into my writing. I find it very interesting and respectful when an author does their research.
That is just a little about my life and who I am as a person. I am happy that you have taken the time to read my biography. It was nice to meet you, enjoy your time reading our articles!
Ayreeanah Killion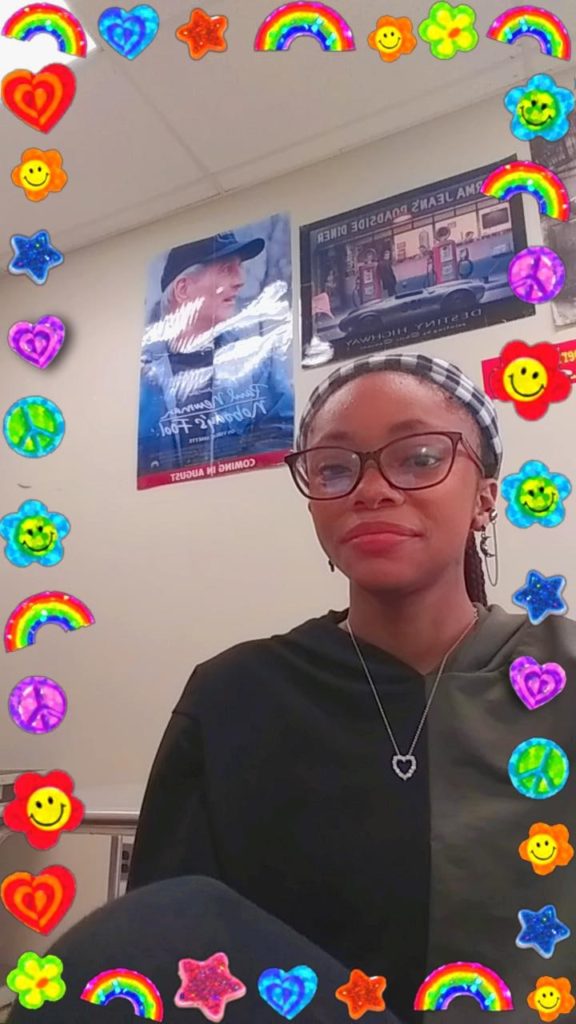 Hi I'm Ayreeanah Killion, I'm an eighteen year old senior at Start High School. I am the oldest of nine siblings and I live with my mom, her husband, and five of my siblings. I was born and raised in St. Louis Missouri and moved here with my mom when I was 6.
I'm pretty dull personality wise and I like to draw, write short stories, and watch YouTube in my free time. I work at Arby's making chump change and I'm saving up to buy my first car hopefully by next year. I don't do anything sports wise due to my busy schedule, and I'm always at work.
Once I graduate, I don't plan on going to college, but instead I want to get into stocks and trades. Sometime down the line, I would love to adopt a child from North Korea and bring him to America for a better life. I want a son because girls are a lil too much to deal with. I plan on moving back to St. Louis, Missouri to be back around my family.
Raelissa Lewis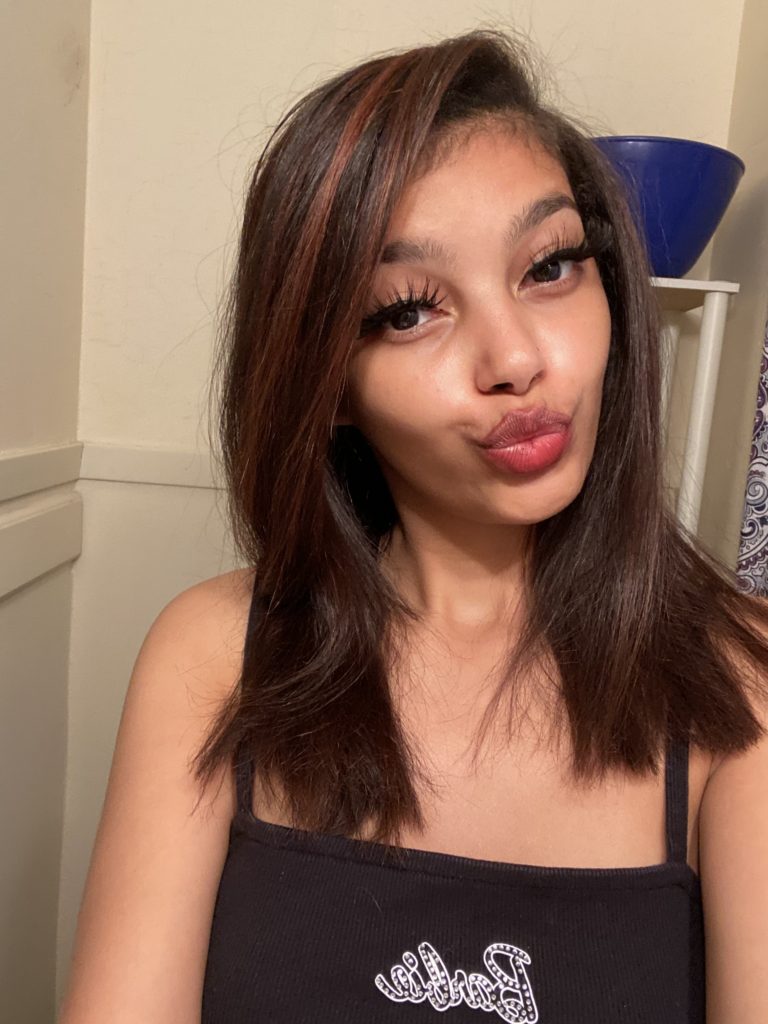 Hello, my name is Raelissa Lewis. I am a 16 year old Junior attending Start High School. I don't really think there's much that is interesting about me, but I can try to figure something out. I love to listen to music, but new music is hard for me to find, especially because I can be picky about it sometimes. I also like to draw, I took a break from it for about a year and a half and just recently decided to get back into it which was nice. I like to draw in the style of anime, if that makes sense, it's just easier for me and it always comes out good.
I have two cats, Luna and Lila, and a dog named Blue, who's really old. My number one goal right now is to graduate high school. College is a maybe for me at the moment, but business, real estate, and the medical field interest me; I'm becoming convinced by my anatomy and physiology class. An interesting fact about me is that I do share a birthday with Ice Cube and North West lol. Anyways, that's pretty much it about me, bye.
Tia Price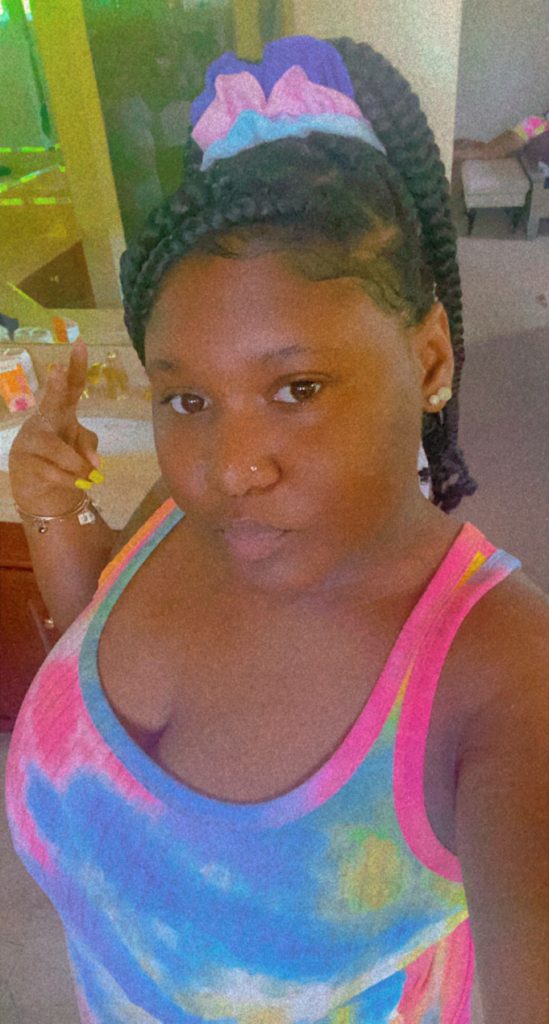 Hey! First, my name is Tia and I am an 18 year old senior at Start High School. My hobbies are going shopping and walking outside anywhere. I can shop for anything, it doesn't matter hygiene, clothes, underwear, anything. My favorite shows are Control Z, Clickbait, Manifest. These shows are like drama/entertainment to the max.
I have about seven siblings, five including me on my mom side, three on my dad side. My friends are like my sisters, they are my support system. I have two pets, a male and a female. They are both pit bulls. My boy dog is a pit bull mixed with razor edge and the female dog is just a full pit. She will be having puppies in the next month or so; update she had them already seven puppies but two alive sadly.
As for a job right now I was supposed to be working at Jamaican Spice, but they are being complicated right now so I will call Kroger for my application I put in. Cooking with my mom is a thing I like to do cause I learn from it so I know how to cook when I'm on my own. So I can take care of myself. Parties are just a thing I can do when I'm with people I know if I'm not with people I know then I won't go to a party it gives me set up vibes fr anyways, that's it bye!
Breonah Warren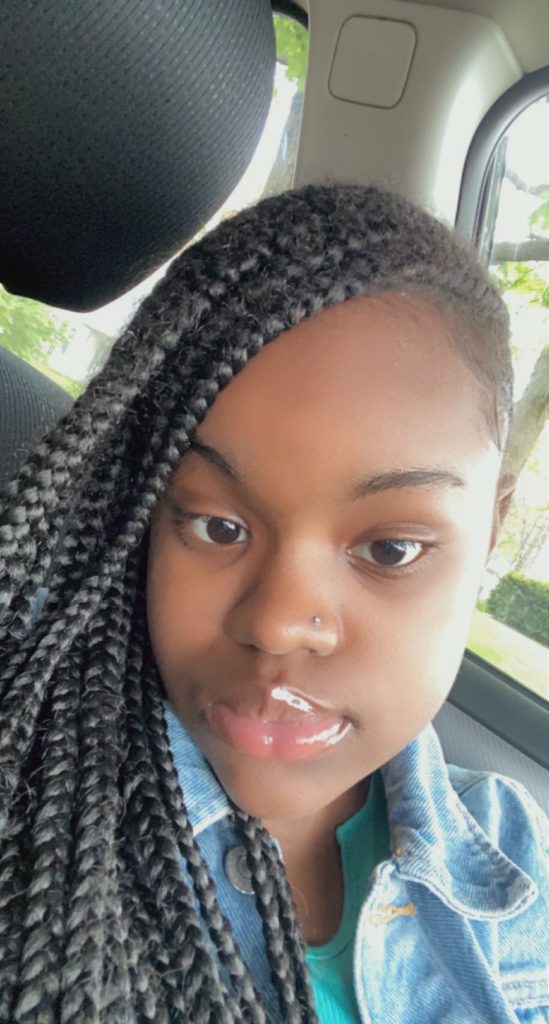 My name is Breonah, you can call me Bre. My favorite tv shows are All American, Manifest, and Outerbanks. I binge watch all those on netflix, they are good shows check it out. I have one pet and it's a female ferret named Steve, I thought it was going to be a boy. So I kept her name because it suited her. My mom has four kids, and My dad has eight. I have ten siblings, I have one niece and two from my dad's side. and I live with one sibling out of all my ten siblings.
I have five nephews and four also from my dad's side. I currently work at Mcdonalds. I'm aiming for a job outside of a restaurant. I wouldn't say i have hobbies but in the meantime i spend time with my ferret, i be outside with my friends or just hanging out in general with family. I have friends. I have a three out of three group and I have friends outside the group too. I got the three out of three group from working at my previous job sonic and I listen to music, mainly rap and a little R&B. I like to treat myself by buying myself clothes, shoes, etc. I also get my hair and nails done when I have time.
Wynter Williams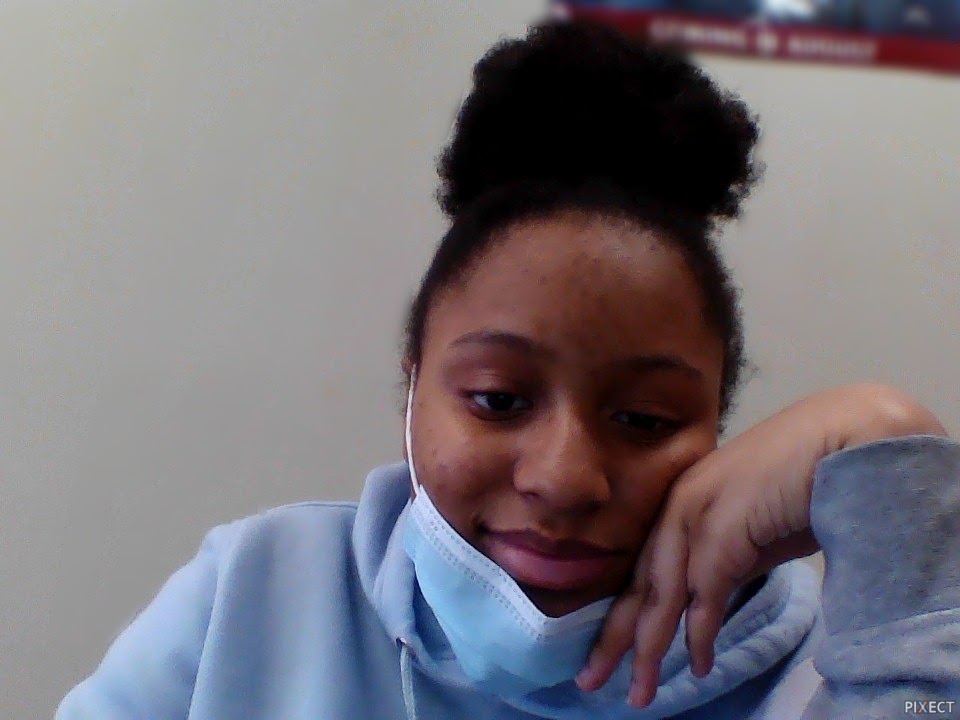 My name is Wynter Williams and my middle name is LaShay. My mother named me after a character in a book, although I'm pretty sure that the character died a tragic death. LaShay, my middle name, came from my father although I don't particularly like it. I live with my mom and my dog who's a seven year old Yorkshire Terrier. We used to own two betta fish, blue and red respectively, but they both died a while ago. I don't currently have a favorite genre of music since I listen to mostly everything except for country music. At the moment my only hobbies are playing video games and talking to my friends through Discord, but I have been playing a game called Genshin Impact since around November and it's taken any and all money I have.
I don't have a favorite show, but I like watching vlogs and other content on YouTube whenever I'm in the mood to do so. I had a really short phase of liking K-pop, Stray Kids specifically, but lost interest since I mainly used Twitter to keep up with everything and there were problems every other week. I hated the Disney movie Artemis Fowl. It was so weird, and I don't know why anybody would ever give it a thumbs up when creating it. It deserves it's 4.2/10 rating. That's it, and thanks for coming to my Ted Talk.